Driver Recruitment
Can you imagine not being able to get to your medical appointments, or take your child to a doctor when he/she is sick? Transportation for individuals who either cannot drive or cannot afford a car is a growing issue in our community and many others.
What Are We Looking For
Do you enjoy driving long distance and meeting new people?

Do you like to help people and want to make a difference in the lives of others?

Do you have a Washington State Driver's License and been driving for at least 5 years?

Do you have a clean driving record? No moving violations or car accidents in the last 3 years?

Do you want to make some extra money and have free time on your hands? Drivers recieve .72 per mile. Meal reimbursement also offered when a receipt is provided.

Do you have a reliable car with heating and air conditioning that can pass a vehicle inspection?

Do you have insurance on your vehicle?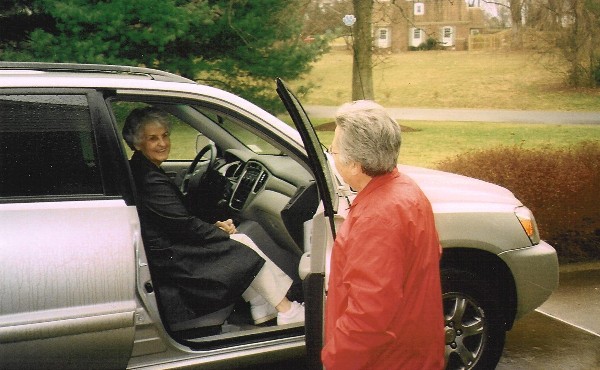 Major Duties of a NEMT Driver
To transport and Escort eligible clients to their medical appointments

To be a careful, responsible driver and to deliver the client's to their medical appointments on time and in a safe manner

To be available on call during predetermined hours

To call Protran East immediately, if unable to keep an assigned trip or if you feel you cannot transport the

client in safe, legal manner.

To transport clients with proper restrains, in accordance to Washington State Law, including

children in child safety seats and/or boosters.

To report any problem stemming from an assignment immediately to the Protran East staff office.

To completely and correctly fill out billing report forms.

To assist in/out of vehicle as needed or when necessitated by the passenger's medical condition.

Treat clients with care and respect and keep all information confidential.
Qualifications of a NEMT Driver

Have a Washington State Driver's License for 5 years

Have a reliable Vehicle with working heater and air conditioning that can pass a vehicle inspection

Have the minimum required insurance 100/300/100


Have no at fault accidents or traffic violations for 2-years (a Drivers abstract will be provided)

Must be able to pass a Finger Print FBI and Washington State Criminal History Report

Pass Drug Screening (Medical Marijuana Cards are not accepted)


Be Physically able to drive long distances and obtain a Medical Release from physician


Our drivers are proud to provide door to door service.
For an application packet please call Vickie Stevens or Vernita Adolf at 509-426-2190 or fill out our Contact Us Page form and we will be in touch with you soon.